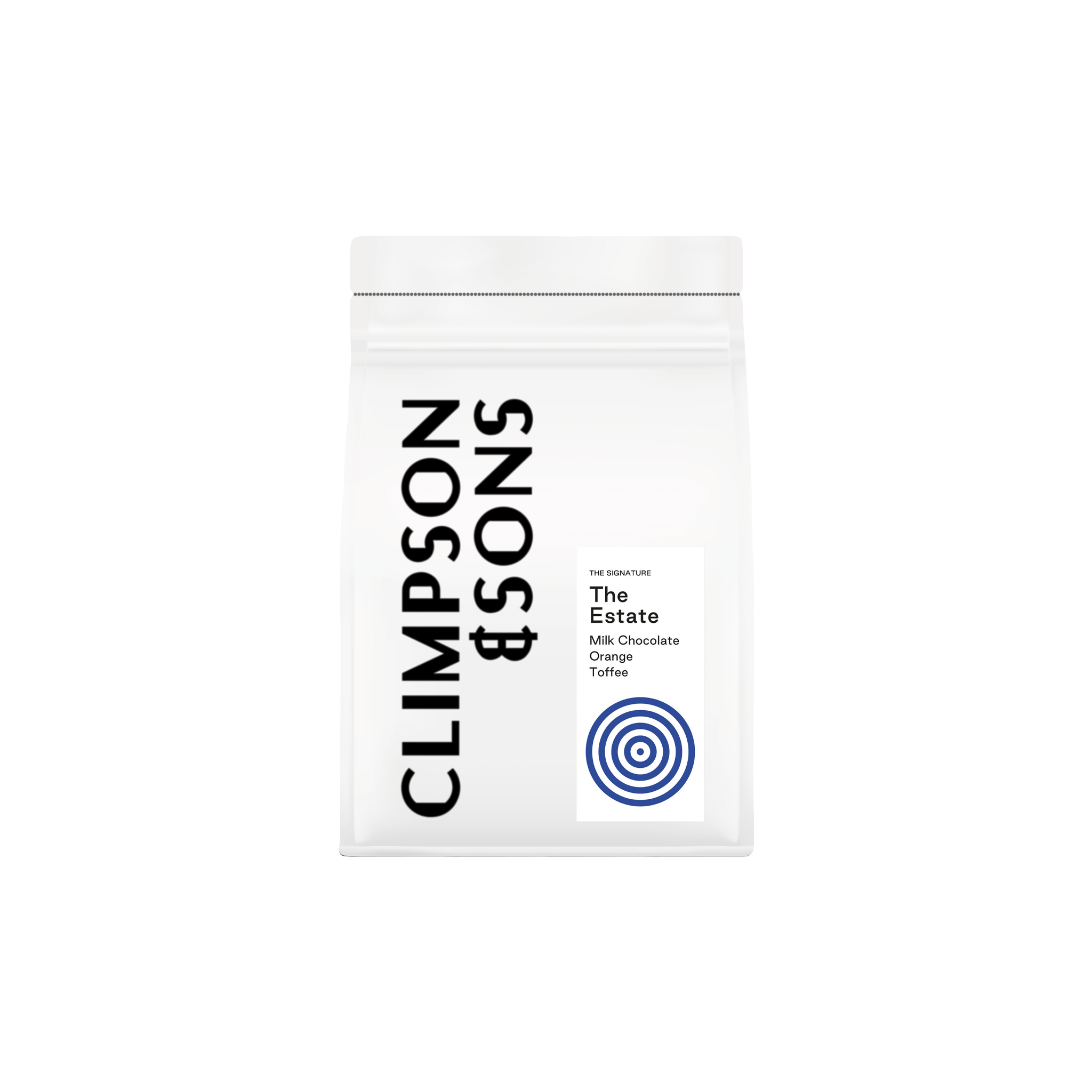 Climpsons bags are widely recyclable - which means these bags can be put out with your plastic waste, please check with your local authority regarding their compost and recycling policy.
---
Tastes Like:
Milk chocolate, toffee + orange.
Climpsons
washed
single-origin
espresso
'The Estate' is their go-to for smooth black coffees
 and creamy jaffa cake-like flavours in milk
; grown in the famed
Sidamo region
of
Ethiopia
at elevations between
1800-2000m
this signature espresso showcases the very best attributes of Ethiopian coffees;
bright, balanced and complex
.
More Details