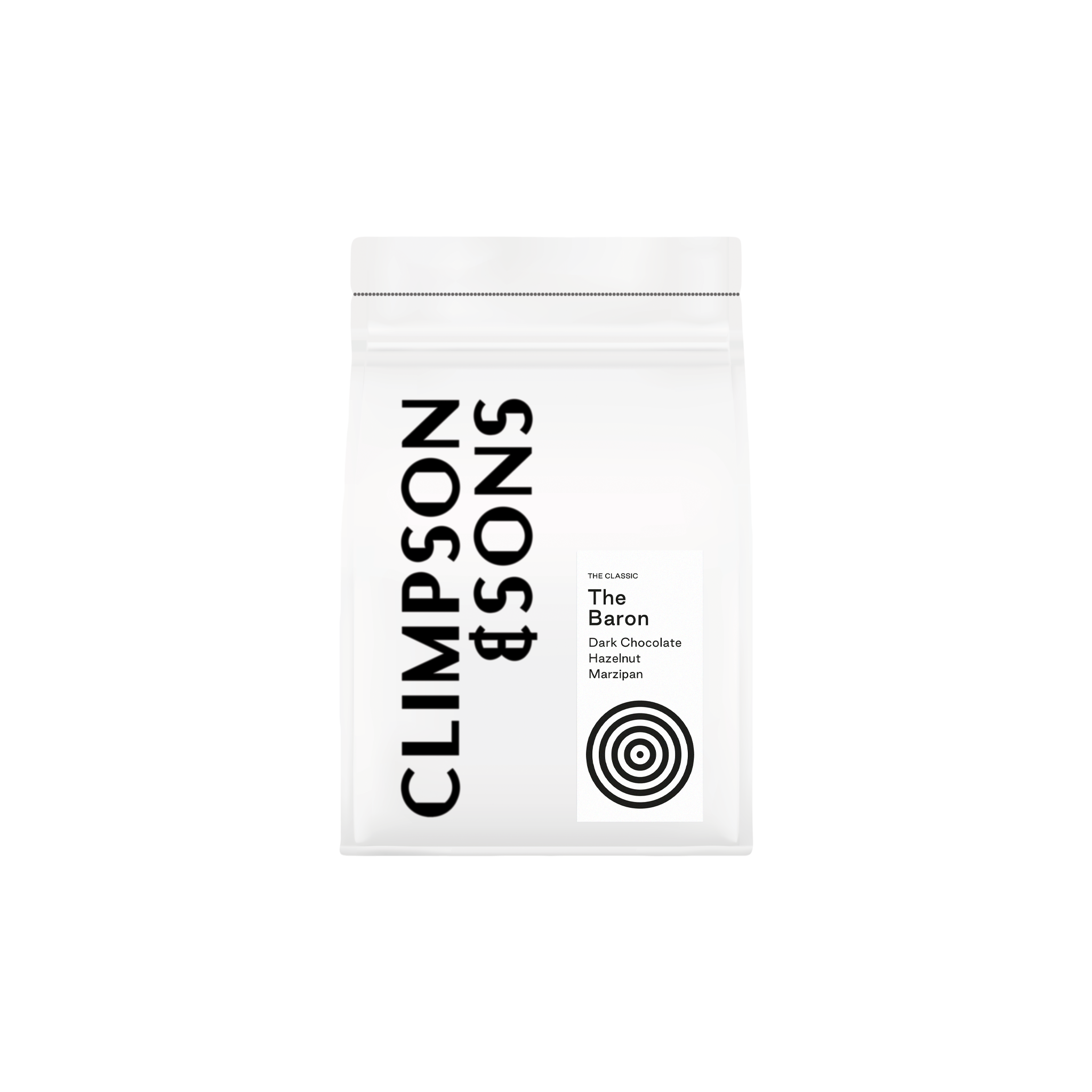 Climpsons bags are widely recyclable - which means these bags can be put out with your plastic waste, please check with your local authority regarding their compost and recycling policy.
---
Tastes Like:
Dark chocolate, hazelnut + marzipan.
Climpson and Sons presents 'The Baron' – a coffee sourced from the sun-drenched terrains of Minas Gerais, Brazil. Elevated at 1150m and kissed by the Cerrado region's distinctive climate, this naturally processed brew unfolds with rich, nutty nuances.
More Details